About me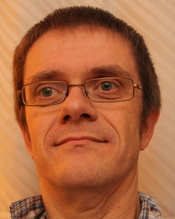 I am a "normal" man who were born in 1973 (mom told me that). I live in Trondheim, Norway. At least that's what the latest intelligence reports state. :-)
I attend a pentecostal church Betel in Trondheim, where I serve as one of the sound engineers.
I have been voulenteering since november 2013 at a non-profit organisation as a driver and working behind the cash register. I am also the local IT manager.
I am involved in Free Software development, I also agree with Richard M. Stallmans view on software related issues.